Secure MFT solutions with traceability and regulatory compliance
We integrate into your business processes
The corporate file transfer solution preferred by CISOs with over 15 million daily active users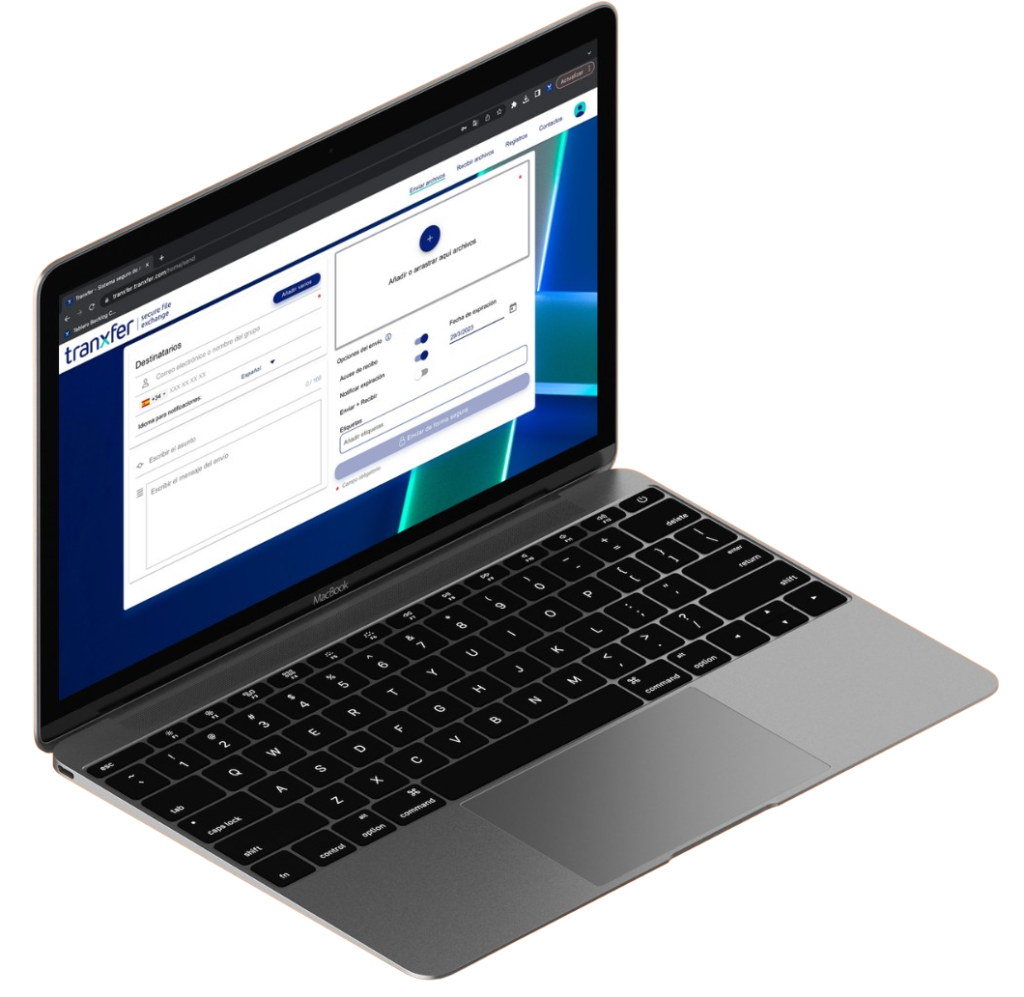 Specialized in covering the needs of B2B file transfer, eliminating the IT shadow and reinforcing security policies in the digital workplace. We offer traceability and auditing for regulatory compliance and facilitate platform adoption through cybersecurity awareness.
Our team of experts will advise you to find the best solution for your needs.
At Tranxfer we help you design your shipping or reception process by offering you secure channels End-to-end
Input and output control and DLP rules

Anti-malware

Digital identity

Automatic expiration and logging of any events for auditing
Remove Shadow IT
Tranxfer allows employees to use a secure channel, compliance with current data protection laws, and approved by the head of cybersecurity for send or receive files of all sizes. With Tranxfer, companies have a channel to send or receive large files, free of malware, and scanned by a DLP to prevent information leaks  
Zero attachments
transfer delete files after expiration date established by the issuer of the transfer. This way, the information is not stored indefinitely in unsafe places like email inboxes.
Once the expiration date has expired, the user receives a notification that the transfer has already expired, and the files have been deleted.
Information leak prevention
The module Tranxfer DLP is a powerful tool for protecting confidential data. With state-of-the-art algorithms, it offers a comprehensive solution for preventing data loss in companies. From encryption to detecting potential breaches, DLP guarantees the security and privacy of information at all times.
Available in Cloud: SaaS or PaaS
Possibility of integrations and deployments.

Customizations and adaptations of functionalities available
Personalized support and advice
Adoption and user awareness programs
We work with the main banks, insurance and energy companies and we are present in different countries
SPAIN FRANCE CHILE MEXICO COLOMBIA USA
Discover our success story with Naturgy