We help you take your first steps
Tranxfer customers have several support options at their disposal:
A Resource Library, phone or email support, and a customer portal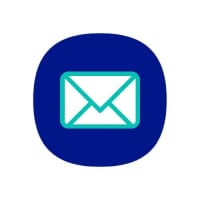 To receive a quick answer to your questions, start an online chat with our Support and Commercial Service team.
If you have any questions or issues, please email our support team at [email protected] Please specify the product release and relevant error or log messages to speed up resolution.
If you are in another region and would like local assistance, please email us at [email protected] and we will contact you through a Tranxfer representative near you.
Welcome to our Video Library
Discover how Tranxfer can help you meet your operational, security and regulatory compliance needs specific to your sector.
Do you prefer to read?
Download our Manuals
Below you will find all the manuals that will help you step by step to carry out all the actions you need on the Tranxfer platform
Every day there are vulnerabilities, attacks against information and data exfiltration that affect all organizations.
With Tranxfer, avoid the following security risks:
Daily notifications for regulatory non-compliance
of data breaches are caused by human error
Of businesses are repeatedly attacked
Of all the companies have more than one attacker